Moto-Technique has been training motorcyclists for over twenty two years. The training school was started by three established instructors who wanted to give more tailored and realistic training than was available. In the days of busier roads, a tougher testing regime and widely varying training methods & standards, this philosophy still continues. Feel free to give us a call for a chat about all things training!
Our services include:

We also provide training to specific requirements such as 'returning to riding' training, motorway lessons, refresher sessions etc. There is no set format for these types of training as customers previous experience and abilities can vary greatly - so please call for a chat or to arrange a free of charge assessment.
---
Checkout the DSA video explaining the new rules for riding a motorcycle or moped here.
---
Are You Unsure?
If you are thinking of riding either a bike or a scooter and are uncertain of where to begin please call for a chat as we can arrange a free, no obligation trial.
---
For info on exchanging foreign licences click here
---
News Update:
New lower price for CBT renwal customers of £85 for May only!!
New Basic Maintenance Course dates are Sat 8th & Sat 22nd June. please call if interested
The training and testing regulations changed on 19th Jan 2013, the latest DSA flowcharts explaining your training path to your bike licence can be found on our training pages here.
Sample prices
---
CBT from : £85 (held for May)
(Special offer, see price list)
Full Licence inclusive Costs
Typical 'pack' prices are;
A1 (125cc) : £349
Restricted Access : £399
Direct Access : £449
All packs include 6/7 sessions, free bike use, insurance and equipment hire (helmet, gloves, waterproofs, etc)
Full Licence via lessons from under £200 (125cc)
(call for details)

---
---
Why not buy someone their CBT or treat them to a bike lesson?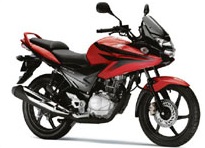 Check out our range of Gift Vouchers